Germany Helicopter Guide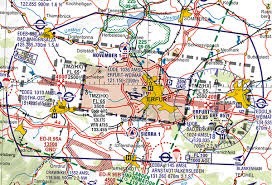 Updated 2023
Where to go
Germany is a beautiful country with a rich history and diverse landscapes. Here are some of the most popular and stunning destinations in Germany:
Bavarian Alps: The Bavarian Alps offer some of the most breathtaking scenery in Germany. Highlights include the picturesque town of Garmisch-Partenkirchen, the Zugspitze mountain, and the stunning Neuschwanstein Castle.
Berlin: Berlin is the capital of Germany and is known for its history, art, and culture. The city is home to many famous landmarks such as the Berlin Wall, the Brandenburg Gate, and the Reichstag Building.
Romantic Road: The Romantic Road is a popular tourist route that runs from Wurzburg to Fussen, passing through charming medieval towns and villages such as Rothenburg ob der Tauber and Dinkelsbuhl.
Black Forest: The Black Forest is a beautiful region in southwest Germany that is famous for its dark, dense forests, cuckoo clocks, and delicious Black Forest cake.
Rhine Valley: The Rhine Valley is a picturesque region in western Germany that is known for its castles, vineyards, and charming towns such as Bacharach and Rudesheim.
Dresden: Dresden is a beautiful city in eastern Germany that is known for its stunning Baroque architecture, art museums, and historic landmarks such as the Zwinger Palace and the Frauenkirche.
These are just a few of the many beautiful parts of Germany, and there are many more worth exploring!
Flying helicopters in Germany
Individual EU country rules are based on EASA's Rules of the Air for flying in Europe so it is important to understand these basics.
Private helicopters are generally permitted to land at hotels in Germany, subject to certain conditions and regulations. So many are there that its is not a Heli-friendly place to fly and explains the vast emptiness of the Helipaddy map over Germany.
Firstly, the hotel must have a designated landing area that meets safety standards set by the German aviation authorities. The landing area must be cleared of any obstacles, have appropriate markings, and meet the minimum size and weight requirements for the type of helicopter being operated.
Secondly, the pilot must obtain the necessary permits and clearances from the relevant authorities before landing at the hotel. This includes obtaining a permit from the German Federal Aviation Office (LBA) and clearance from the local air traffic control (ATC) authority, if applicable.
Thirdly, the pilot must comply with all applicable aviation regulations and safety requirements when operating the helicopter. This includes ensuring that the helicopter is airworthy, that weather conditions are suitable for the flight, and that all necessary safety equipment is on board.
It is important to note that some hotels in Germany may have their own specific requirements or restrictions for helicopter landings. It is recommended to check in Helipaddy to see their policies and procedures for private helicopter landings.