Italy Helicopter Guide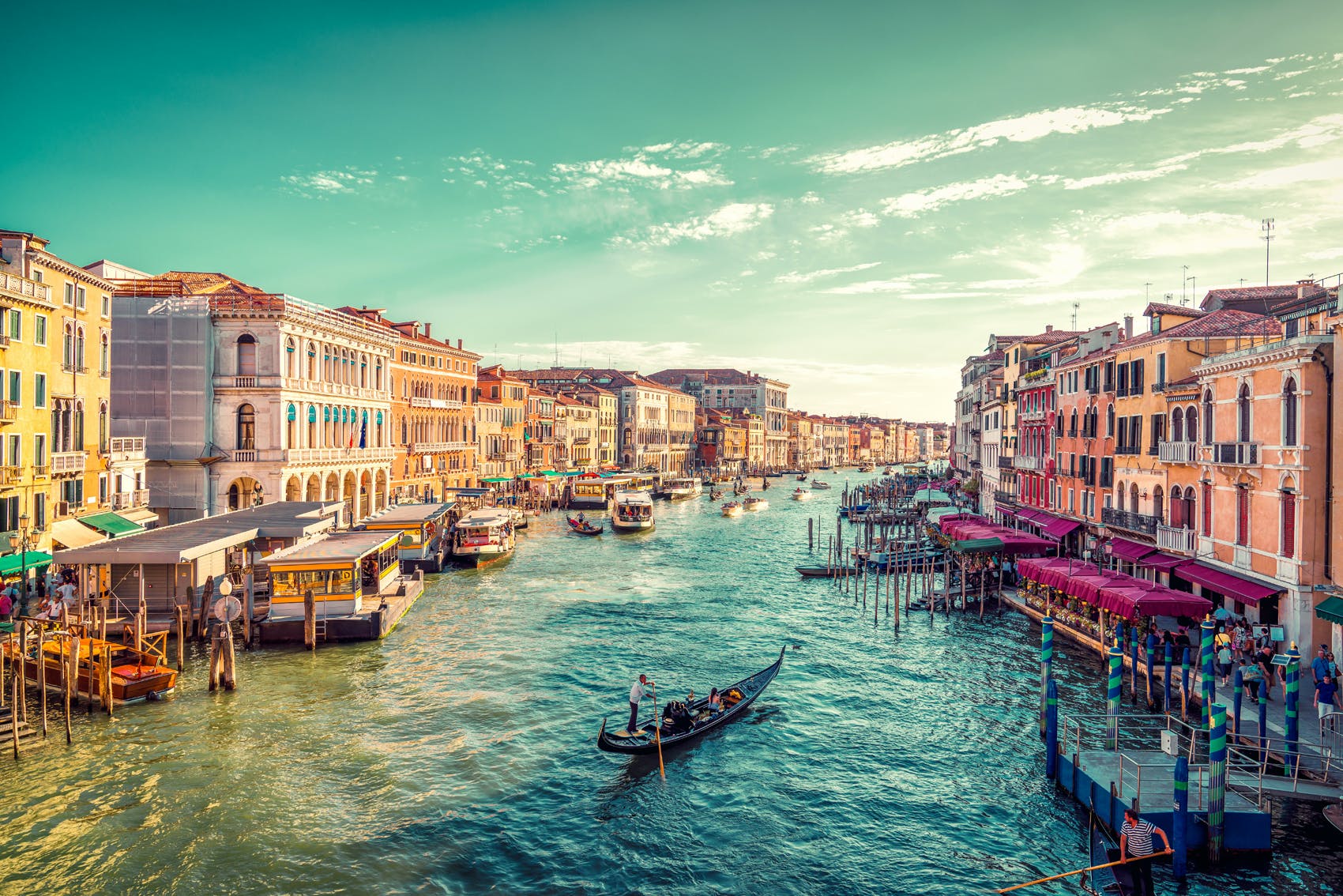 Updated 2023
Italy is notorious for its unfriendly VFR airspace. Most CTR's are unnecessarily large and often extend over many hundreds of miles and many of them are active from surface. You can of course ask for a clearance but certain CTR's don't allow any VFR traffic such as Linate.
Individual EU country rules are based on EASA's Rules of the Air for flying in Europe so it is important to understand these basics.
Italian Airspace
Then there are the class A TMA's – Rome and Milan, there are 21 different TMA sectors! This is after the "reform" of the airspace in 2015. At the same time, lobbying by the the Italian aeroclub has resulted in some restructuring of Italy's northeastern airspace. This allows for a bit more freedom of movement with an allowance for microlights to fly legally within the airspace, but only at weekends. Thus expect to be doing a lot of flying at below 1500agl (not really a problem for helis) and the ATC work load will at times be heavy.
Landing
Radio coverage can be patchy in the mountains so asking for clearances can be problematic. But landing off-airfield is fine provided you have the landowners permission. Helipaddy has a number of hotels which will grant permission for landings.
Although paper charts are issued yearly, reports state that they are often out of date and therefore electronic nav aids might be a better bet. For additional guidance find the Italian Aerotouring Guide. Additionally, find here a good guide to the smaller airfields in Italy with very little bureaucracy. You will just need to translate the German.
Further Information
An interesting fact relating to GA in Italy is a comparison of active airports 99 for Italy, 297 for France, 322 for Germany and 272 for the UK. Italy is saved by the high number of the small aviosuperfici some of which have fuel, no landing fees and no ICAO. There is no AIP to help with location but they can be found here. Very few have emails and reports say that emails are considered too impersonal and won't be respected – only a phone call will do. Some landing sites will require forms for clearance from the Police. This can be found within the website for the Aeroclub Italia here.
Where to land in Italy
Italy is a beautiful country with a diverse landscape and many stunning regions that are perfect for flying around in a helicopter. Here are some of the best parts:
Amalfi Coast: The Amalfi Coast is a picturesque region in southern Italy, famous for its colorful villages, rocky coastline, and crystal-clear waters. A helicopter flight over the Amalfi Coast offers breathtaking views of the landscape, including the famous towns of Positano and Amalfi.
Tuscany: Tuscany is a region in central Italy known for its rolling hills, vineyards, and medieval towns. A helicopter flight over Tuscany offers stunning views of the countryside, including the iconic red-roofed buildings and cypress trees that dot the landscape.
Sicily: Sicily is the largest island in the Mediterranean, located off the southern coast of Italy. A helicopter flight over Sicily offers breathtaking views of the island's rugged coastline, ancient ruins, and active volcano, Mount Etna.
Lake Como: Lake Como is a beautiful lake in northern Italy, surrounded by stunning mountains and charming towns. A helicopter flight over Lake Como offers spectacular views of the lake and its picturesque villas and gardens.
Dolomites: The Dolomites are a mountain range in northeastern Italy, famous for their rugged peaks, alpine meadows, and crystal-clear lakes. A helicopter flight over the Dolomites offers breathtaking views of the stunning landscapes, including the iconic Tre Cime di Lavaredo and the Marmolada glacier.
Join Helipaddy Premium and access private landing sites and more in Italy and surrounding countries!