Helipaddy App on MacOS
Helipaddy works great on the big screen (requires
M1 chip

)

Download the iPad version from the App Store to your Mac. Launch and log in as usual.

Make sure the Touch Alternatives are switched on, to activate the Option key on the keyboard. It may already be set like this by default.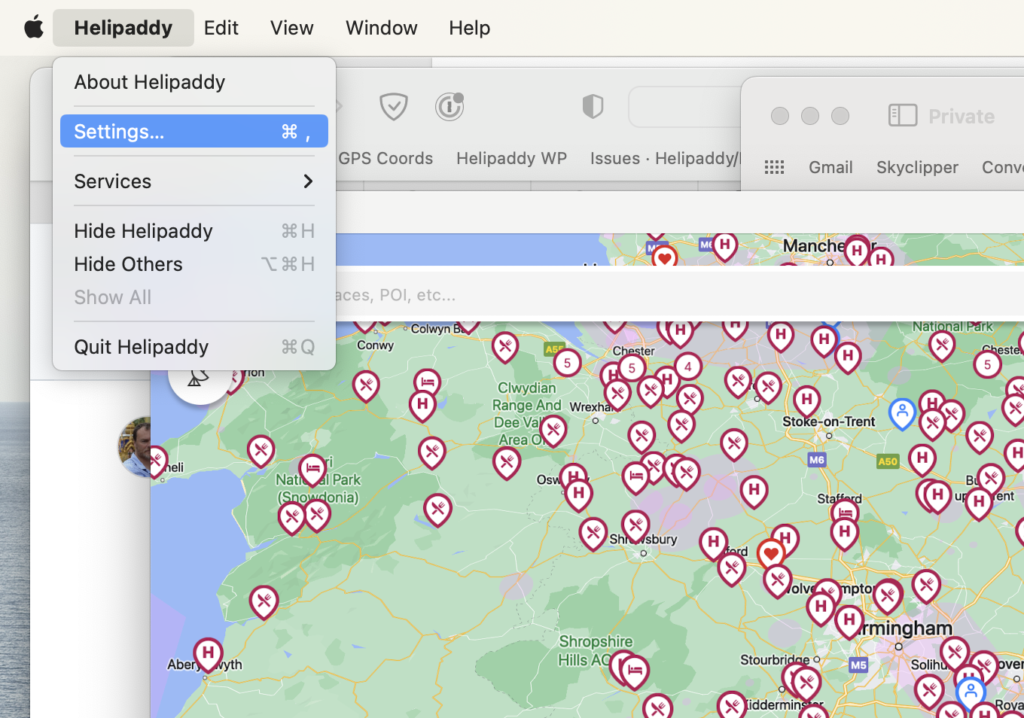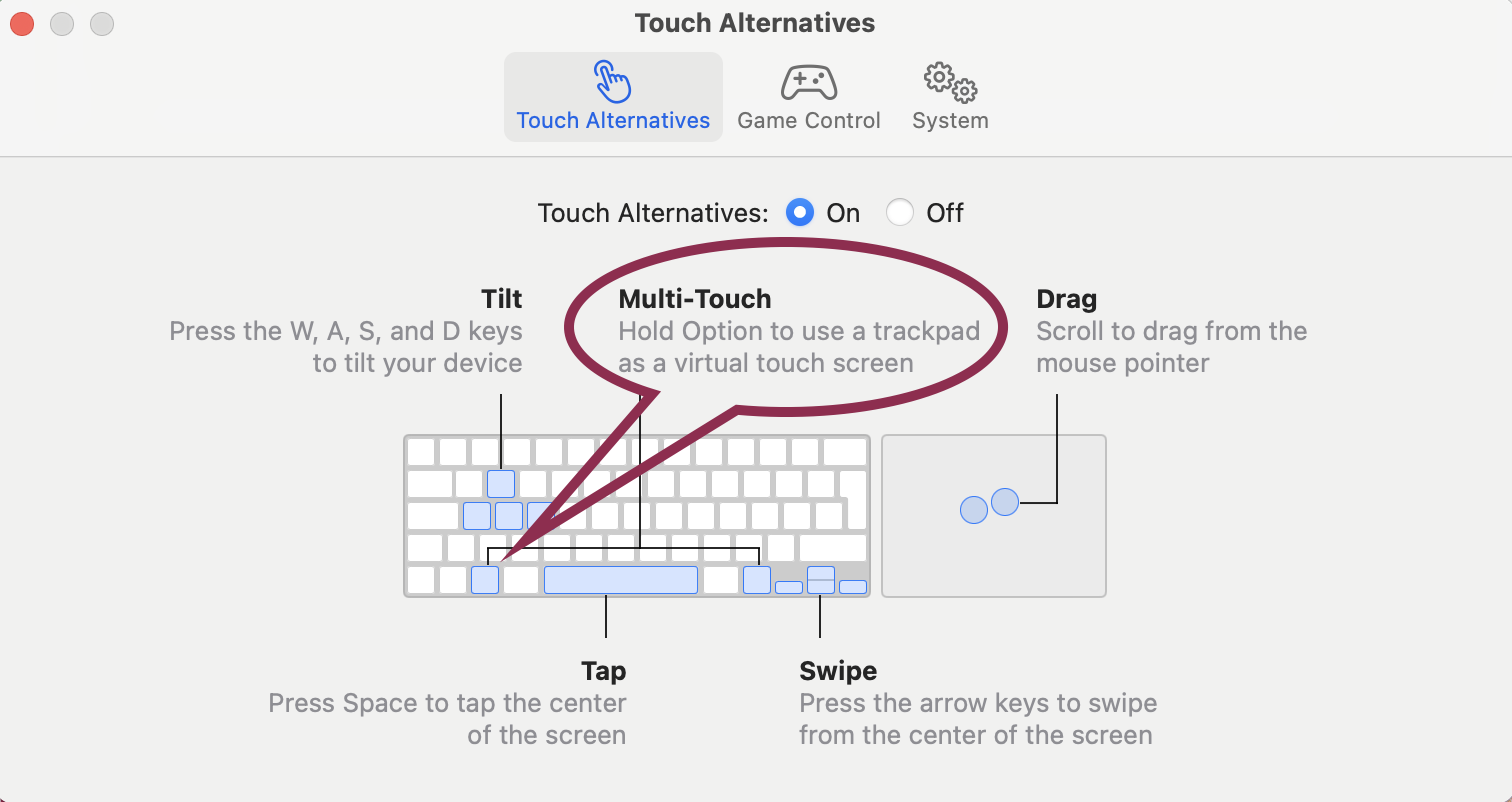 Now with the option key pressed, use 2 fingers to zoom in and out.