Norway Helicopter Guide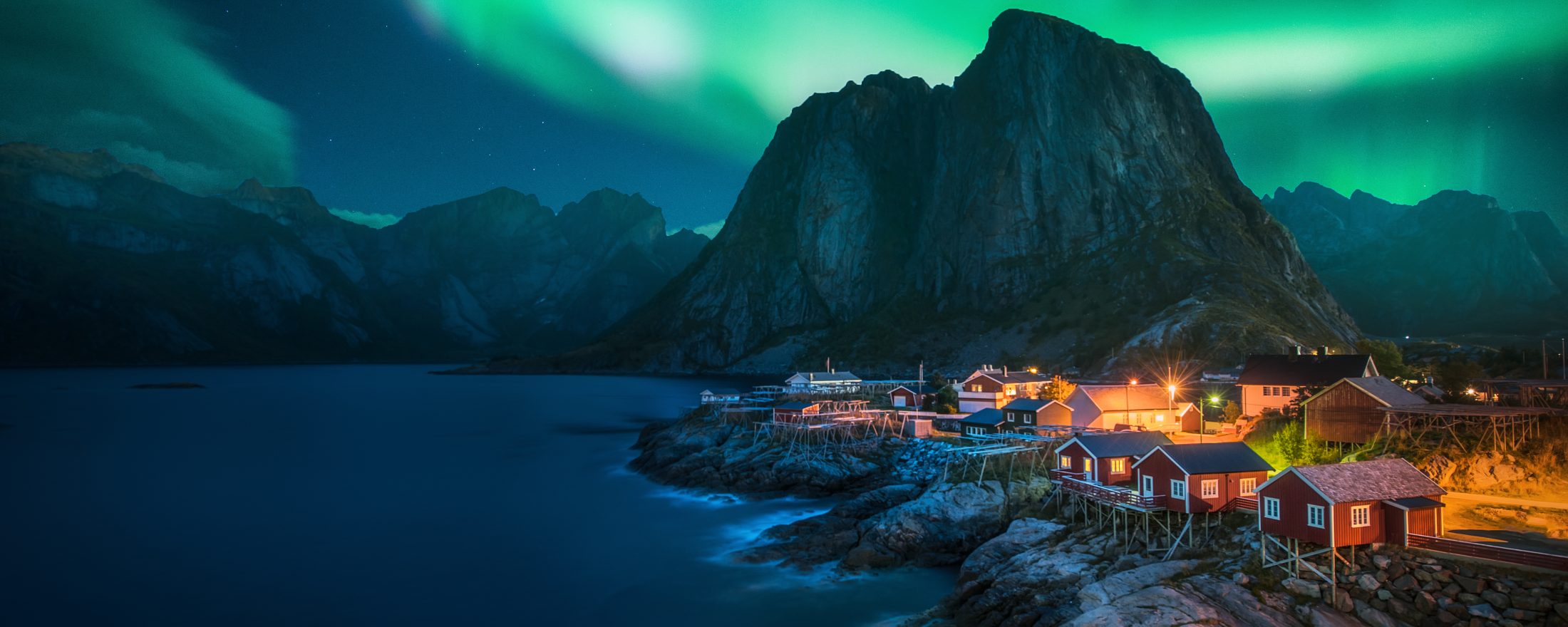 General aviation is an essential form of transport in Norway, around half the country's 4.5 million population live north of the Arctic circle where road travel is difficult or impossible particularly in the Winter. So attitudes to off-airfield landing are practical.
Airfield Landing
At airfields, landing fees are universally low. If aircraft are below 2000kg the price is around £14.00 and 70% discounts are available in Oppland, Sogn og Fjordane, Møre og Romsdal, Sør-Trøndelag, Nord- Trøndelag. It is also possible to buy a weekly season card similar to that available in Sweden. They can be purchased from the Avinor AS website here with or without parking, without parking the price is around 180 euros. Helipaddy would recommend downloading the VFR guide to flying in Norway and also the Norwegian AIP which is Here with useful links to WX.
Off-Airfield Landing
As in all the Scandinavian countries landing off-airfield is okay providing you have the landowners permission. However, helicopters not allowed to land in wilderness areas without special permission. You can generally camp anywhere on uncultivated land, but not closer than 150 metres to a house. If you spend more than 48 hours in the same place you must get the landowners permission. There are a number of hazards flying in these areas particularly wires. There are 73,000 wires in Norway 15 metres or higher and only 1-2% of these are marked!
Much of the land area in Norway is very remote and pilots should take this into consideration. If you want to fly to Svalbard you have to get written permission from CAA in Oslo ahead of time (postmottak@caa.no) at least 48 hours in advance and passenger lists must be submitted to the Governor of Svalbard.
Rules for Commercial / Non Commercial Aircraft
Individual EU country rules are based on EASA's Rules of the Air for flying in Europe so it is important to understand these basics.
Below are some of the rules for operating a commercial single engined aircraft and even if operating a noncommercial GA flight they are worth referencing:
A flight must not be commenced unless an alternate plan of action has been established. Filing of an ATC flight plan is normally required, if filing a flight plan is not possible, a person on ground shall be familiar with the contents of the operational flight plan so that the Search and Rescue services may obtain information if the aircraft should be reported missing.
The pilot-in-command shall be familiar with polar navigation techniques (meridian convergence), compass errors/ limitations, and use of directional gyro when flying at Svalbard and surrounding areas.
Crew members and passengers shall bring along appropriate clothing and other equipment considering weather and temperature conditions in case of an emergency. Crew members should have overall clothing which gives good contrast with the terrain.
A 1: 100 000 scale chart is required on board.
The pilot-in-command shall be familiar with SAR services as described in (SAR) AIP Norway. A radio with distress frequency and reserve batteries shall be brought along.
The aircraft must have a colour with good terrain contrast.