Spain Helicopter Guide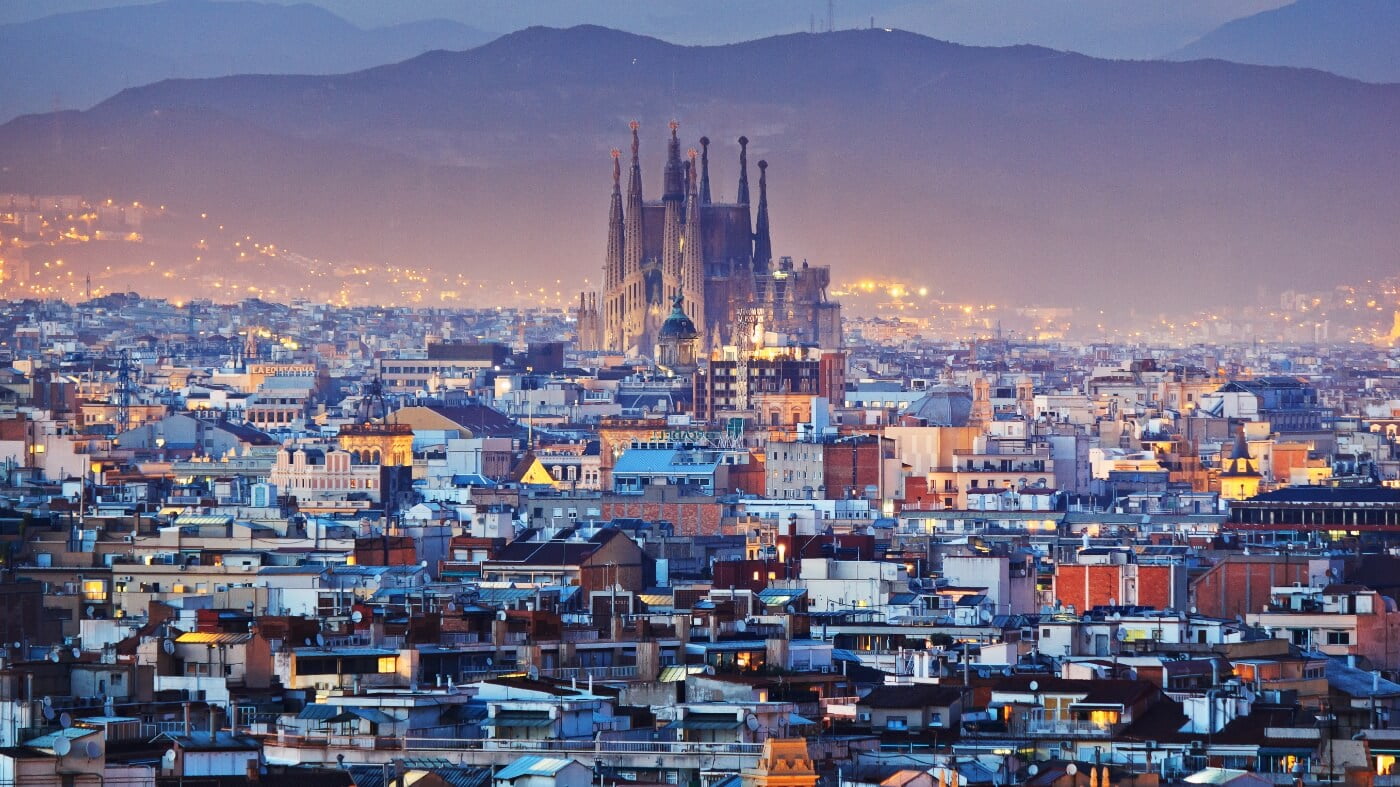 Updated 2023
Where to go
Spain has many beautiful parts, and it is difficult to pick just a few. However, here are some of the most popular and stunning destinations in Spain:
Barcelona: Barcelona is a stunning city that is known for its architecture, art, and culture. The city is home to many famous landmarks such as the Sagrada Familia, Park Guell, and Casa Batllo.
Madrid: Madrid is the capital city of Spain and is known for its museums, art galleries, and world-class restaurants. The city is also home to the Royal Palace of Madrid, the Plaza Mayor, and the Retiro Park.
Granada: Granada is a beautiful city in the south of Spain that is famous for the Alhambra, an ancient palace and fortress complex that is a UNESCO World Heritage Site.
Seville: Seville is a charming city that is known for its Moorish architecture, lively festivals, and flamenco dancing. The city is home to many beautiful landmarks such as the Alcazar of Seville and the Seville Cathedral.
Valencia: Valencia is a stunning coastal city that is famous for its futuristic City of Arts and Sciences complex, beautiful beaches, and delicious paella.
Andalusia: Andalusia is a region in southern Spain that is famous for its beautiful countryside, charming towns, and stunning coastline. The region is home to many famous landmarks such as the Alhambra, the Mezquita of Cordoba, and the Giralda Tower.
These are just a few of the many beautiful parts of Spain, and there are many more worth exploring!
N-reg and G-reg aircraft
You are allowed to fly a G-registered helicopter in Spain. However, there are some requirements and regulations that you need to comply with.
Firstly, as a pilot, you must have a valid license and medical certificate recognized by the Spanish authorities. If you are not a resident of Spain, you may need to obtain a special permit to operate your helicopter in the country.
Secondly, your G-registered helicopter must comply with European Aviation Safety Agency (EASA) regulations for airworthiness and safety. This may involve obtaining the necessary certifications and modifications to ensure that your helicopter meets EASA requirements.
Thirdly, you must comply with Spanish airspace regulations, flight planning requirements, and landing permissions. This includes obtaining necessary clearances and authorizations before entering controlled airspace or landing at an airport or helipad.
It is important to note that operating an N-registered helicopter in Europe may involve additional requirements and paperwork due to the aircraft being registered in a non-European country. In addition, post-Brexit, British N-registered aircraft are now considered third-country aircraft in Europe and may be subject to additional requirements.
Flight Plans
Individual EU country rules are based on EASA's Rules of the Air for flying in Europe so it is important to understand these basics.
Spain has very strict rules about flight plans. These can seem extremely onerous after the relative freedom enjoyed by helicopter pilots in the UK and France. A flight plan has to be logged for every flight if you are departing, arriving or crossing controlled airspace, no matter the length of flight.
If you do not cross controlled airspace, or enter a CTR, or fly over water, or change countries, it is not necessary to make a flight plan for VFR flights.
Flight plans can either be filed at an airport on computer, by telephone to the local airport office (found in the Spanish AIP) or by using navigational Apps. If departing from a private site flight plans can be activated by telephone. When landing at a private site they must be closed by telephone to prevent Search & Rescue launching a search for you – which would be an expensive mistake.
Landing Fees
Please see AOPA Spain's article about landing fees. You should never pay more than a few Euros at AENA airports. Firstly, check if handling is mandatory. If it is, pick an agent that is an Official Concessionnaire Ramp Agent, usually Iberia and one or two others. They cannot charge more than a few Euros (EUR9 as of 2021). When you ask for handling, make sure to ask for "Ramp Accompaniment Service".
As there are only a few hotels and restaurants with authorised heliports, there is no "culture" regarding the amount of landing fees and they normally do not charge you anything. We haven't received a single report of fees for landing at these establishments, although it is true that these hotels and restaurants are happier if you stay to eat or sleep and perhaps that is why they do not charge fees.
Landing
Currently, in Spain, with the exception of certain autonomous communities such as the Catalan and Valencian Communities, it is possible to land anywhere with the owner's permission, as per national legislation. The pilot in command is responsible for selecting a suitable helipad that meets the minimum security requirements. It is not allowed to fly over congested areas or cities with a single-engine helicopter.
In the Valencian and Catalan Communities, where the authority for the construction, concession, and legislation on aerodromes, airports, and helipads has been transferred from the central government, specific legislation has been introduced that makes it challenging for helicopters to land without prior notification to the governing body and the submission of necessary documentation. Although this legislation is in effect, it is not always enforced, and operations continue to be conducted in the same way as before, with pilots seeking permission from the owner or manager of the land before landing. If law enforcement is present, they are often unaware of the laws, and issues are usually avoided.
We are aware of only one instance where the Generalitat Valenciana contacted the pilot after landing on private property and informed them of the new regulations, but there were no consequences.
There is an allowance for "casual" heliports – surfaces that comply with a minimal level of safety and will used on a temporary basis. The use of such pads needs to be authorised by the land owner and the Agencia Estatal de Seguridad Aerea and is limited to a maximum of three landings and take-offs per month.
The main types of Airports in Spain
Regarding airports in Spain, there are 3 main types:
AENA Operated International Airports: These tend to be non-helicopter friendly. Some are IFR only, some do not have AVGAS. All require mandatory handling which is prohibitively expensive and they treat helicopters as aircraft meaning lots of time spent taxiing along taxiways and taking off and landing on the runways. You shouldn't pay more than EUR9 handling fees!
AENA Operated Non-International Airports: There are the smaller airports in Spain, they are non-Schengen (so you cannot arrive directly from the UK at these airports). They are restricted on their opening times and when fuel is available. Landing fees tend to be quite cheap, but there is usually a fair amount of paperwork to do upon arrival.
Privately Operated Aerodromes: These are privately owned, easy to fly into, although tend to be Spanish speaking only (but they happily welcome English pilots)! They have AVGAS and these airports are usually cheap to land in. There is less restrictions and paperwork so a lot less hassle. Where possible try to use these aerodromes to save you time, money and effort!
Where to land in Spain
All landing sites are available to Helipaddy Premium members.
Insurance
In Spain, like the UK, the insurance policy is contracted for the aircraft, but what also really happens is that the insurance companies ask for information about who is going to be the pilot of the aircraft to include it in the insurance policy.