Flying in Switzerland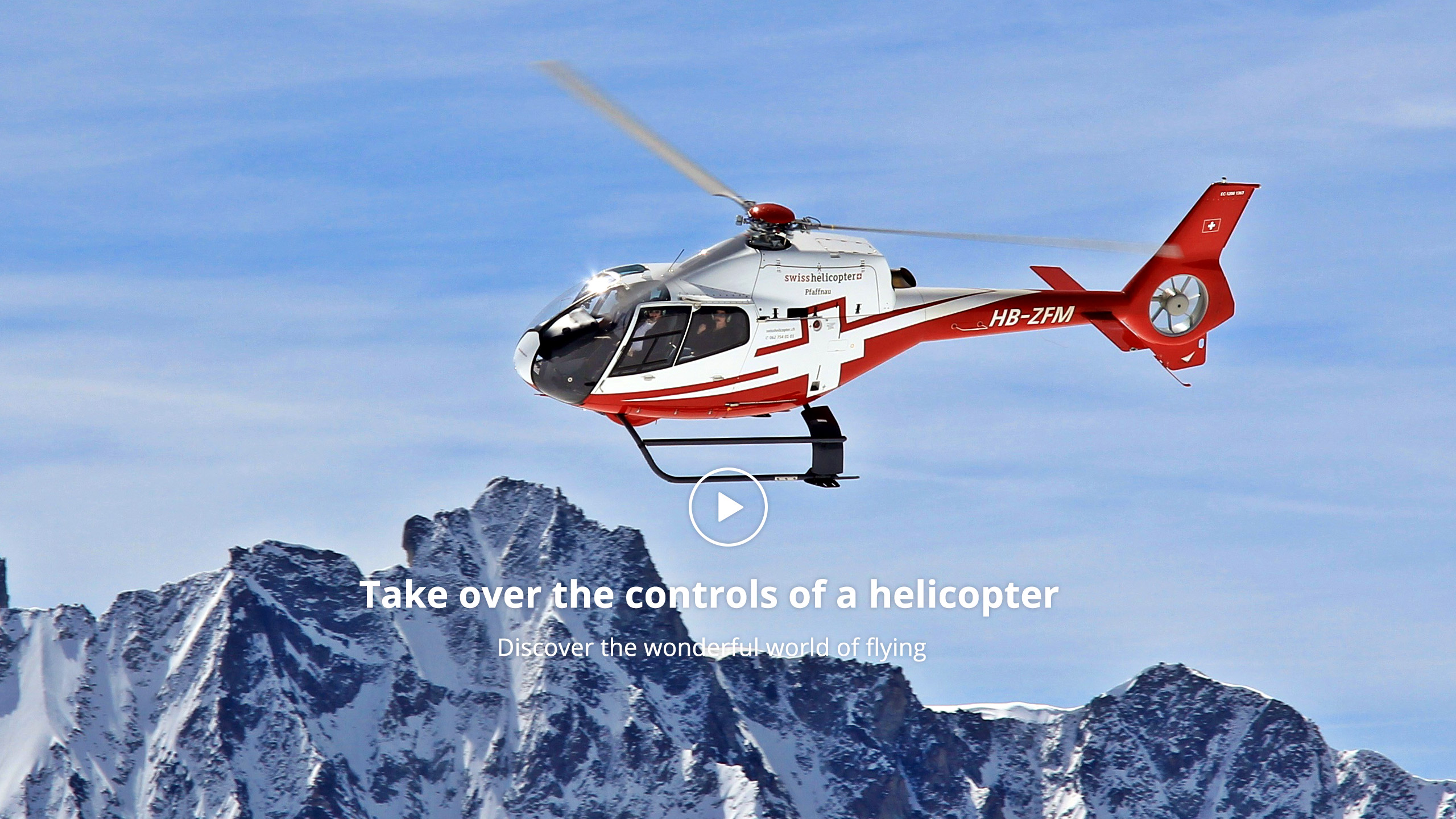 Updated 2023
Thanks go to Martin Graf at Swiss Heli (Schweizerischer Helikopterverband SHeV).
Switzerland boasts a high density of helicopters, with one helicopter for every 21,000 residents. In 2019 there were 488 PPL-H pilots and 595 CPL-H pilots in Switzerland. Helicopters play a crucial role in construction, rescue, and supply, particularly in mountainous regions. As a result, the country generally has a positive attitude towards general aviation (GA) and adopts more liberal non-EASA regulations. Although Switzerland is a member of the European Union Aviation Safety Agency (EASA), it maintains its own aviation authority, the Federal Office of Civil Aviation (FOCA), which is responsible for implementing and enforcing aviation regulations domestically.
The Swiss aviation industry is known for its innovation, with companies like Rega, Air Zermatt, and Swiss Helicopters International earning global recognition. Furthermore, Switzerland has been the birthplace of companies such as flarm.com, koptergroup.com, and loftdynamics.com. Despite this, the EASA's bureaucratic nature is not widely accepted within the Swiss helicopter community.
Where the places to fly?
The Alps. Landing in LSZS, LSZL or LSGS is recommended. Also smaller sites are nice but good clarification in advance is required. Swiss Helicopter Federation will help you.
Are there any restrictions or special permits required for landing at private sites?
Yes, non-Swiss (HB) registered helicopters need a permission from the FOCA for off airport landings. It costs Sfr. 500 per year. If any pilots have applied for one, we would be grateful to know how long it takes (add comment below).
The general rule says that, below 1100 meters AMSL, landings are permitted with some exceptions. Above 1100 AMSL it is prohibited with some exceptions.
The actual rules
These are at https://www.fedlex.admin.ch/eli/cc/2014/286/fr.
Pursuant to Article 19 of the Off-Airport Landing Regulation (AuLaV; SR 748.132.3), protected areas include national parks, raised and transition bogs, water and migratory bird reserves, fens, floodplains, federal game reserves, and nationally significant mire landscapes as outlined in Article 32h. Off-airport landings, which involve takeoffs and landings, as well as loading or unloading cargo or passengers outside of airfields or flying below the minimum altitude of 150/300 meters AGL, are generally prohibited for manned aircraft in protected zones.
Off-airport landing restrictions and conditions vary, resulting in four categories in air navigation publications: 1) Game reserves, 2) Mire landscapes, 3) Floodplains, and 4) Other protected areas (including raised and transition bogs, fens, water and migratory bird reserves, and national parks). Each category is divided into two levels of representation: small-scale views display generalized protected areas for readability, with a 1-80 meter lateral buffer inversely proportional to the area, while large-scale views show the legally accurate boundaries of the protected site.
Off-airport landings in floodplains are not allowed, according to Article 19, paragraph 3 and Article 28. However, off-airport landings to prevent natural hazards, for construction or maintenance of public-interest buildings and facilities, and those carried out on behalf of or authorized by the relevant cantonal authorities for building or maintenance purposes are permitted.
What about landing sites in the mountains?
There are 40 mountain landing sites in Switzerland.
These are just coordinates and there is no infrastructure there but it is breathtaking to land on a glacier at 4000 meters AMSL.
A Mountain extension in your license is required to land above 1100 AMSL. To get this extension you need to train 200 approaches at hight altitude with a certified mountain instructor. A skilltest with a FOCA examiner at the end is required. The training costs at least Sfr. 25'000 unfortunately.
Landing fees
Hotels and restaurants are generally free to land at. For refuelling, avoid the large airfields, especially. LSGG and LSZH, in particular, are very complicated and expensive. Try to avoid them. Slots are required, security is annoying and expensive handling is required. Aerops.com app for landing fee is widely accepted.
Training
As of 2023, we recommend helialpin.ch . They offer the complete training program. They are specialists in mountain familiarization and FAA/ICAO to EASA conversion.
Heliciopter shows and expos in Switzerland
There is Ebace in Geneva in May. AERO Friedrichshafen is in Germany but next to the Swiss border.
Where to land in Switzerland
Helipaddy has many helicopter-friendly places in Switzerland but you can land at any suitable restaurant and verbal approval from the landowner is sufficient.
Swiss law says you need minimum 100 meters distance from landing spot to the restaurant due to security and noise.
All landing sites are available to Helipaddy Premium members.
Customs
Switzerland is apparently ignoring Schengen for General Aviation. Because Switzerland non-EU, the first landing in Switzerland has to be at an airport for customs. At Les Eplatures, for example, customs is always possible during the standard opening hours, and the add-on fee for the service is a few Swiss Francs.
Our understanding from various sources is:
– File a flight plan for each cross-boundary flight.
– Use customs airports for inbound and outbound
– Intra-Schengen, excluding France: Use any airport
– Intra-Schengen France: Use any airport, except for flight to/from Switzerland
– Extra-Schengen (ie. UK, Ireland – sigh): Use customs airport
Helicopter types
As of 2023, 356 civil helicopters are in the HB register.
Useful links
Swiss Daily airspace bulletin before your flight: https://www.skybriefing.com/dabs
ICAO Map of Switzerland: https://map.geo.admin.ch/?topic=aviation&lang=en
Swiss Helicopter Federation SHF: www.swissheli.ch