London's Helicopter Crossings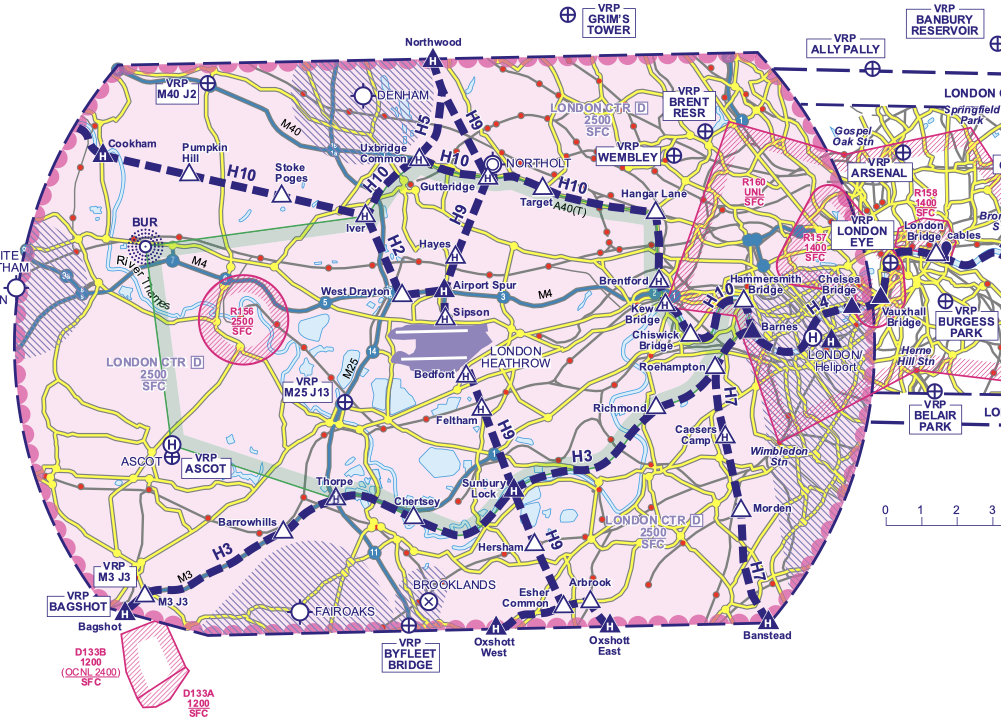 AKA Heliroutes
AKA Flying over London and Heathrow!
Are you ready to navigate through London's complex airspace with ease? Helipaddy is proud to offer our latest technical eBooks, the The H9 Southbound Heli Route (The "Heathrow Crossing") and The H9, H10 and H4 Heli Route (The "Thames Crossing"). Here is a video produced in 2023 by UK helicopter pilot Michael Romanek who did some of London's helicopter crossings at night:
The Heathrow Crossing eBook is designed to guide you through the route over Heathrow airport, including variations depending on the runway orientation in use. It covers the H9 main north/south route crossing over Heathrow and the H10 running east/west. The eBook provides detailed information on the set joining positions located on the perimeter of the zone, vertical limitations, and recommended minimum altitude. It also includes a network of routes, allowing pilots to transfer from one lane to another where two routes intersect.
The Thames Crossing eBook covers the popular route along the River Thames, frequently used for sightseeing flights by commercial operators and private pilots. It includes the same set joining positions, vertical limitations, and network of routes as the Heathrow Crossing eBook. However, this guide focuses on the H9, H10, and H4 routes and includes recommended minimum altitudes and specific restrictions for single-engine helicopters on certain routes, allowing for safer and more efficient flying.
Both eBooks include maps, charts, and diagrams that illustrate the routes and airspace restrictions. You'll also find detailed descriptions of each stage of the journey, so you know exactly what to expect along the way. In addition, the eBooks provide valuable tips and advice on flying in London's airspace, such as the best times to fly and how to communicate with air traffic control.
Whether you're a seasoned pilot or a beginner, the Heathrow Crossing and the H9, H10 and H4 Heli Route eBooks are essential resources for navigating London's helicopter crossings. So, what are you waiting for? Download your copies today and fly with confidence!